CMG Financial's Joe Cabrall Recognized as 2019 HousingWire Rising Star
News posted On June 06, 2019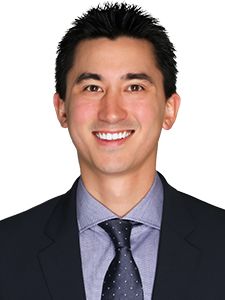 National mortgage media group HousingWire announced its 2019 Rising Stars, an exclusive list of young leaders to watch in the housing industry. CMG Financial's VP, Correspondent Operations, Joe Cabrall, was recognized among 50 other industry-leading innovators as a 2019 Rising Star.
"The Rising Stars represent the best young leaders in the mortgage industry," said Kelsey Ramirez, Associate Editor of HousingWire. "Their impressive list of accomplishments make these young professionals the leaders of their industries, and their future is bright. I can't wait to see what they accomplish next."
Joe Cabrall started in the mortgage industry the summer before his senior year of high school and has held multiple positions in every origination channel. He was instrumental in building out CMG's correspondent division and helped it become a service-driven, well-organized, efficient channel. Today, correspondent owners and heads of capital firms call Joe their "go-to guy" because they know he has the experience and skills to find a creative solution.
Read the full press release here.