Market Update: Rates Unchanged, Existing Home Sales and New Home Sales Scheduled for Release
Blog posted On August 23, 2021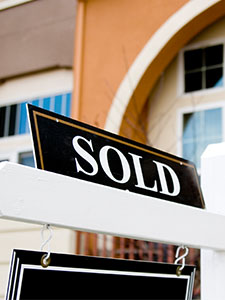 Last week, mortgage rates remained relatively unchanged. Near the middle of the week, they started inching up in reaction to the Fed's July minutes – released on Wednesday. Though no key decisions were made during the Fed's July meeting, traders are still nervous about future decisions related to assets and rates. The traders' anxiety resulted in bond market weakness, which typically implies higher rates. In the latter half of the week, the bond market began to improve, pushing rates downward once again. By the end of the week, rates were largely unchanged from their levels the week before.
This week, mortgage rates could be influenced by various reports including existing home sales and new home sales – scheduled for release on Monday and Tuesday, respectively.
Existing home sales or resales track the sales of previously constructed homes and make up approximately 90% of residential real estate transactions. In June, existing home sales rebounded moderately after four straight months of declines. Rising 1.4% month-over-month, existing sales reached a level of 5.86 million two months ago.
The new home sales report tracks the sales of newly constructed homes and accounts for about 10% of total residential real estate transactions. In June, new home sales fell 6.6% to a level of 724,000. However, the inventory for new homes jumped to 6.3 months – marking the highest new home inventory level since the start of the pandemic. More inventory means there are more homes to help meet the soaring demand for newly built homes. This could help ease home buyer competition and cool off the hot home prices we've seen over the past several months.
In other market-moving news, the GDP report will be released on Thursday, and the report on personal income, core inflation, and consumer spending will be released on Friday. The weekly mortgage application survey is released on Wednesday the weekly jobless claims are released on Thursday morning.
Many experts expect that the Fed won't opt to raise rates until 2022, giving home buyers and homeowners plenty of time to purchase or refinance a home while rates are low. Historically low rates won't last forever, so if you want to take advantage while rates are low, contact us today.
Sources: Bloomberg, CNBC, Mortgage News Daily, Mortgage News Daily, Reuters,