Market Update: Rates Unchanged; Consumer Price Index Coming Up This Week
Blog posted On September 12, 2022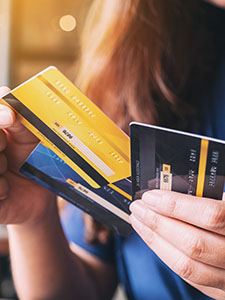 Mortgage rates ended last week relatively unchanged from the week before, or slightly lower in some cases. This week's rate volatility could be higher as the consumer price index is scheduled for release and the Federal Reserve is it its usual public comment 'blackout' prior to the Federal Open Market Committee (FOMC) meeting next week.
The consumer price index tracks the changes in the average price of a fixed basket of goods and services sold to final consumers. Right now, it is arguably one of the most important economic reports that could influence the trajectory of the Federal Funds rate. Inflation levels surged to 40-year highs earlier this year, which caused a huge jump in not only the Federal Funds rate trajectory but the monthly/bimonthly Federal Funds rate hikes. Raising the benchmark interest rate is one of the primary tools the Fed uses to help curb inflation. As written by Mortgage News Daily COO, Matthew Graham, "inflation is the reason the Fed continues to say it's willing to attempt to restrain economic activity via rate hikes."
Luckily the consumer price index gave the first glimpse of hope in its most recent data from July. In July, the consumer price index saw a 0% monthly change, down from 1.3% the previous month. Year-over-year, the consumer price index was brought back to 8.5%. However, the bigger factor in the eyes of the Federal Reserve is the core consumer price index, which strips out food and energy costs. In July, the monthly change of the core consumer price index was 0.3% while the annual change was 5.9%.
The target range for monthly core inflation and annual core inflation is around 0.2% and 2% respectively. Therefore, "core inflation only needs to move down 0.1% in the next report to put [month-over-month] numbers on pace to hit the target range," writes Graham. "Once the Fed is reasonably sure that's happening, it can begin to consider a friendlier shift in the monetary policy that has recently put so much upward pressure on rates."
For more information on market news, contact us.
Sources: Bloomberg, Mortgage News Daily, Mortgage News Daily