Market Update: Rates Rise; Case-Shiller Home Price Index, Pending Home Sales Coming Up This Week
Blog posted On December 27, 2021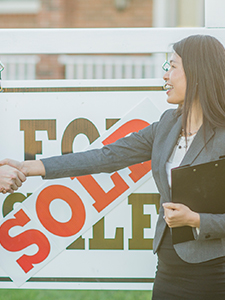 Mortgage rates remained relatively unchanged last week. Many investors are waiting to see how the Omicron variant will develop over the holidays. This week, the Case-Shiller home price index is scheduled for release on Tuesday and the pending home sales index is scheduled for release on Wednesday.
The S&P Case-Shiller home price index tracks changes in the value of homes involved in two or more sales transactions across 20 major metropolitan areas throughout the country. Though the data lags by a month, it is still used to gauge home price appreciation trends. In September, the 20-city index climbed 1% month-over-month. Year-over-year, home prices climbed 19.1% -- slower than the 19.6% annual pace the month before. "If I had to choose only one word to describe September 2021's housing price data, the word would be 'deceleration,'" says Craig J. Lazzara, Managing Director at S&P DJI. "Housing prices continued to show remarkable strength in September, though the pace of price increases declined slightly." The October home price index shows hopeful signs to continue its path of deceleration. As home prices cool, more home buyers can have the opportunity to enter the housing market.
The pending home sales index tracks changes in the number of homes that are under contract but not yet closed. Typically, pending home sales are a good indicator of future completed sales. In October, pending home sales saw a sharp increase – jumping 7.5% month-over-month from their level in September. A large contributor to the increase in pending sales was the increasing cost of rent. As rent prices continue to soar, more tenants are looking to invest their money in a home of their own.
Investing in a home of your own can offer much more financial security than rent. When you own a home, you're earning equity and increasing your net worth. To learn more about the benefits of buying vs renting, check out our first-time home buyers page.
Sources: CNBC, MarketWatch, Mortgage News Daily, Mortgage News Daily, SP Global