Market Update: Rates Fluctuate; Existing Home Sales, New Home Sales Coming Up This Week
Blog posted On June 20, 2022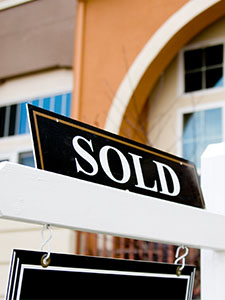 Mortgage rates trended sharply upward near the beginning of last week as a response to the latest Consumer Price Index (CPI), which revealed that inflation is at its highest level in 40 years. Interest rates do not favor high inflation numbers. Typically, with higher inflation comes higher rates. And the release of May's CPI proved no different. The market also heated up because the CPI was released right before the Federal Reserve decided on the future of the benchmark interest rate. Therefore, the Fed was in a "blackout period" – which means that the Fed members could not make any public comment on monetary policy. Without any guidance from Fed member comments, the market's imagination went wild. Then, when the Fed released its announcement that it would raise the benchmark rate by 75 basis points, the bond market was actually relieved, which helped mortgage rates feel some relief and trend lower as well. By hiking the benchmark rate 0.75%, the Fed showed the bond market that it is serious about fighting inflation aggressively now.
This week, existing home sales are scheduled for release on Tuesday and new home sales are scheduled for release on Friday.
Existing home sales or resales track the sales of previously constructed homes and make up approximately 90% of residential real estate transactions. In April, existing home sales fell 2.4%, down to a seasonally adjusted annual rate of 5.61 million. In good news, the inventory of unsold homes climbed to 1.03 million, which is the equivalent of 2.2 months at the monthly sales pace. Mortgage rates continue to climb, it's likely that existing home inventory will continue to rise and home prices will begin to cool off.
The new home sales report tracks the sales of newly constructed homes and accounts for about 10% of total residential real estate transactions. New home sales slowed to a seasonally adjusted annual pace of 591,000 units in April. This is 16.6% lower than the new home sales pace in March. A large reason for the significant drop is the Federal Reserve's announcement in March that it would begin raising the benchmark interest rate. With higher rates and soaring home prices, housing affordability is quickly becoming more prevalent in the housing market.
Luckily, we offer several solutions that can still help you purchase a home in the current market. One is our 3,2,1 Buydown Program, which can lower your interest rate for up to three years. It's likely that mortgage rates will keep rising for a while and housing affordability will not improve anytime soon. So if you're in the market to buy a home, ask us about our programs that can help you purchase your home or more affordable price.
Sources: Bloomberg, Business Insider, Mortgage News Daily, NAR