Market Update: Rates Fluctuate; Construction Spending Coming Up This Week
Blog posted On February 28, 2022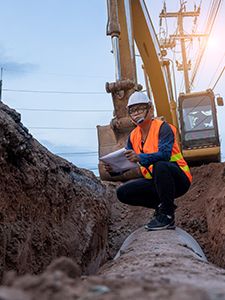 Mortgage rates were trending higher in the beginning of last week but shifted lower after the news in Ukraine. Typically, global turmoil is a factor that can help the bond market because people want to invest in safer options than stocks. The bond market is closely tied with mortgage rates, so mortgage rates benefitted as well.
This week, the construction spending report is scheduled for release. The U.S. construction spending report tracks total spending on private and public construction projects. In December 2021, total construction spending climbed by 0.2% month-over-month to reach a seasonally adjusted annual rate of 1.64 trillion. This is 9% higher than the total construction spending level from December 2020. A large reason for the increases was residential construction spending – up 1.1% month-over-month and 14.7% year-over-year. Nonresidential spending, on the other hand, fell 0.7% month-over-month.
Also scheduled for release this week is ADP employment report, the employment situation, and the weekly mortgage application and jobless claims reports.
As the March Federal Open Market Committee (FOMC) meeting is fast approaching, it's important to get ahead of any potential rate hikes and lock in your mortgage rate now. To get started on your mortgage application, click the 'Get Started' button above or contact us.
Sources: Bloomberg, Census.gov