Market Update: Rates Fall; Job Openings Coming Up This Week
Blog posted On July 04, 2022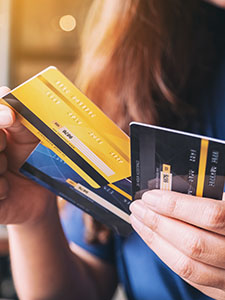 Last week, mortgage rates trended downward to reach their lowest level in over a week. A large contributor was the personal consumption expenditures (PCE) index, which is the Federal Reserve's preferred method of measuring inflation. May's PCE index revealed that spending was slightly cooler than expected. Inflation is the enemy of bonds, and mortgage rates closely follow the bond market. So, when the inflation numbers were better than expected, rates likely followed the bond market's positive trend. Another factor was the Atlanta Fed releasing its revised GDP estimate for Q2 of 2022 following the PCE news. Prior to the index's release, the estimate was around 0%. Then it dropped to -1% after the PCE news. When the economy shows signs of slowing, the bond market rallies, and interest rates typically trend lower.
This week, the Labor Department's Job Openings and Labor Turnover Survey (JOLTS) is scheduled for release on Wednesday morning. JOLTS tracks month-to-month changes in job openings, hirings, and voluntary quits. The labor market is always closely tracked in order to gauge the health of the economy.
In April, the number of job openings fell to 11.4 million, a 7% decrease from the month before. The largest decreases were in the healthcare and social assistance industry, followed by retail trade, and accommodation and food services. Industries with the largest increases include transportation, warehousing, and utilities; nondurable goods manufacturing; and durable goods manufacturing.
The number of hires was largely unchanged at 6.6 million, as was the hires rate (4.4%). The number of quits was little changed as well at 4.4 million, as was the quits rate (2.9%). The number of layoffs and discharges dropped to a series low of 1.2 million.
The JOLTS data and other employment reports scheduled for release this week will be critical in predicting the Federal Reserve's next move on the benchmark interest rate. The Federal Open Market Committee (FOMC) is scheduled to meet July 26-27. If the data shows signs of a slowing labor economy, the Federal Reserve may be inclined to make a more conservative increase in the benchmark rate.
No matter what comes next for rates, we have plenty of mortgage options to suit your needs – rate locks, temporary rate buydowns, and more. Ask us about our specialized products that can help you buy a home in the current market.
Sources: Atlanta Fed, Bloomberg, Bureau of Labor Statistics, Mortgage News Daily, Mortgage News Daily