Market Update: Rates Fall; Consumer Price Index, Job Openings Coming Up This Week
Blog posted On November 08, 2021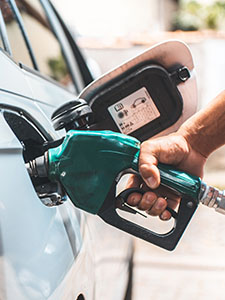 Last week, the Federal Open Market Committee (FOMC) decided to leave the benchmark interest rate near zero. It also officially announced the tapering of asset purchases. Historically, this has pushed mortgage rates higher. So far, mortgage rates have not seen a drastic change following the announcements. In fact, rates saw a downward trend later in the week. The Bank of England announced its own policy adjustment last week which turned out to be more rate-friendly than our own central bank's decision. As a result, the global markets reacted, and the U.S. lending rates improved. Some important economic reports coming out this week include the consumer price index, scheduled for release Wednesday, and the Job Openings and Labor Turnover Survey (JOLTS), scheduled for release Friday.
The consumer price index tracks the changes in the average prices of a fixed basket of goods and services sold to final consumers. It is typically a good measure of inflation. In September, the consumer price index rose 0.4%, pushing the annual increase to 5.4%. This year-over-year gain is just below the index's 30-year high. The main contributor to the recent gains is the rising cost of fuel. Gas prices jumped 1.2% month-over-month in September and surged over 40% year-over-year. Excluding food and energy, the consumer price index only increased 0.2% month-over-month and 4% year-over-year. One inflation-controlling tool that the Federal Reserve utilizes is asset purchases. With a tapering of asset purchases, inflation should be able to start cooling off soon. "Inflation has already surpassed its goal and, if anything, the higher-than-expected September CPI just reinforces the need to start tapering," said Seema Shah, chief investment strategist at Principal Global Investors. "November tapering, here we come."
The Labor Department's JOLTS tracks month to month changes in job openings, hirings, and voluntary quits. Job openings fell to 10.4 million in August. This is a drop from July's high of 11.1 million. Workers quit their jobs at a record pace in August as well. The number of quits rose to a 21-year series high of 4.3 million. The quits rate rose to 2.9%, also a series high. A rising number of quits in the workforce signals a strength in the economy. The more workers leave their jobs, the more confident they are they can find a new one elsewhere. The majority of the quits took place in the food service and accommodation industries, followed by retail and healthcare workers. "As job openings and hires fell in August, the quits rate hit a new series high, surging along with the rise in Covid cases and likely growing concerns about working in the continuing pandemic," said Elise Gould, senior economist at the Economic Policy Institute.
As the economy is starting to heat back up, mortgage rates will continue to rise. Right now, they're still at levels lower than pre-pandemic rates. But this won't last forever. Thousands of homeowners have yet to take advantage of their record high home equity and refinance to lower rates. If you haven't explored the refinance options yet, head to our refinance page.
Sources: Bloomberg, CNBC, CNBC, Mortgage News Daily, Mortgage News Daily