Market Update: Rates Fall; Construction Spending, Fed Interest Rate Decision Coming Up This Week
Blog posted On November 01, 2021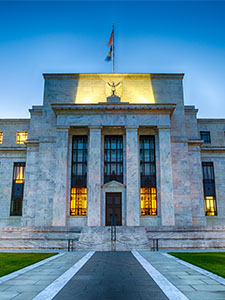 Last week started with mortgage rates trending higher but they quickly trended lower towards the middle of the week. The bond market showed similar trends. Typically, mortgage rates follow the patterns of the bond market. Right now, the biggest influencer on the bond market seems to be the Federal Reserve and its bond buying program. Ever since the Fed hinted at tapering assets soon, the bond market has shown more hesitation. Consequently, mortgage rates have generally trended upward.
This week could be a big week for mortgage rates with the Federal Open Market Committee (FOMC) meeting coming up. On Tuesday and Wednesday, the Fed will discuss the benchmark interest rate and other important economic decisions. Many expect they will announce the tapering of asset purchases following this month's meeting. The Fed interest rate decision will be announced on Wednesday afternoon. In housing news, the construction spending report will be released Monday afternoon.
The U.S. construction spending report tracks total spending on private and public construction projects. In August, construction spending was virtually unchanged at a seasonally adjusted annual rate of $1.58 trillion. Compared to August 2020, construction spending is up 8.9%. Residential construction was 0.4% higher than it was in July 2021 while nonresidential construction fell 1%. A large boost in August's construction spending was due to increased public construction spending. Spending on educational construction projects increased 1.1% while highway construction spending rose 1.6%. It's likely these numbers were higher during the months leading up to the start of the school year.
The Federal Open Market Committee (FOMC) sets the federal funds rate. The federal funds rate will influence mortgage rates but not set them exactly. When the Fed raises rates, mortgage rates typically go up. When the Fed lowers rates, mortgage rates typically go down. In September, the FOMC decided to leave the benchmark interest rate unchanged, though it mentioned an expected six rate hikes by 2024. It also discussed the likelihood of asset tapering soon. Fed Chairman Jerome Powell said that they expect the tapering process to end mid-2022. Consequently, mortgage rates have been steadily rising since the last FOMC meeting in anticipation of asset tapering soon. The tapering of asset purchases typically indicates a dip in investor demand, which tends to push rates higher.
Other important reports scheduled for release this week include the weekly mortgage application survey and the ADP employment report – both coming out on Wednesday. On Thursday, the jobless claims report is scheduled for release, and on Friday the employment situation and consumer credit reports will be released.
When the Fed announces the tapering of assets, mortgage rates will likely rise. However, they're still hovering at levels lower than pre-pandemic rates. Locking in your mortgage rate now could help you save thousands of dollars in interest over the life of your loan. To explore your rate lock options, contact us today or click the "Get Started" button above.
Sources: Bloomberg, CNBC, Mortgage News Daily, U.S. Census