Market Update: Mortgage Rates Rise; Construction Spending and Job Openings Coming Up This Week
Blog posted On October 03, 2022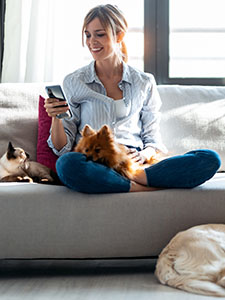 Mortgage rates continued trending upward last week. While there was a short correction mid-week, the volatility ramped back up by end-week. However, this doesn't mean that all hope is lost for mortgage rates. While it's likely that they will continue trending upward until inflation cools, rates have seen some of the biggest day-to-day changes in a decade over the past several months. Which means you could still lock in a good rate. When compared to rates over the past couple of decades, the current rates are still very average.
The U.S. construction spending report tracks total spending on private and public construction projects. In July, construction spending fell 0.4% month-over-month. August's expectations are another overall decline of 0.3%.
The Labor Department's Job Openings and Labor Turnover Survey (JOLTS) tracks month-to-month changes in job openings, hirings, and voluntary quits. Job openings were little changed at 11.2 million in July. Job openings increased in transportation, warehousing, and utilities (+81,000); arts, entertainment, and recreation (+53,000); federal government (+47,000); and state and local government education (+42,000). The number of hires was little changed at 6.4 million. Quits were at 4.2 million while layoffs and discharges were at 1.4 million. The jobs market is one of the bigger factors that is helping bolster the economy and the housing market. As long as the jobs market continues to show signs of strength and improvement, it's likely that the economy and housing market will stay healthy.
Meanwhile, it's important to stay up-to-date with all of the rate trends in the market to help you make an informed decision on your mortgage. If you have any more questions about the current market, let us know.
Sources: Bloomberg, BLS, Mortgage News Daily