How to Buy a Home with No Down Payment
Blog posted On January 06, 2022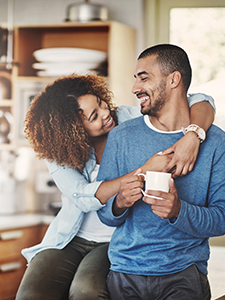 Saving for a down payment can take years – especially if you want to avoid mortgage insurance. For some home buyers, this could mean missing out on your dream home, or spending more money on rent and not building equity. But if you're trying to speed up your home buying process, there are a few options that can help you buy a home with little or no down payment.
VA Loan - The VA Loan is the most popular 0% down payment mortgage option. It is available for all active-duty military, Veterans, reservists, National Guard, and surviving military spouses. In addition to its down payment benefit, the VA Loan requires no mortgage insurance, has flexible underwriting requirements, and often offers a lower-than-average interest rate.
USDA Loan - USDA Loans are a great mortgage option for home buyers looking to build, renovate, or purchase a home in select rural or suburban areas. It is one of two widely available mortgage products that offers a 0% down payment and no mortgage insurance.
HomeFundIt™ - HomeFundIt is a down payment gifting platform that lets you raise down payment gifts from family and friends through your own online personalized campaign. With HomeFundIt™, your contributors can easily gift money online with their credit or debit cards, and can avoid tedious offline paperwork and transaction fees. Unlike traditional down payment gifting, HomeFundIt allows anyone to contribute to your financial goal. Plus, you can earn an extra $2,000 toward your closing costs with our $2 to $1 matching for every donation you receive, and you can earn bonus contributions when you shop at over 1,000 participating retailers.
Chenoa Fund - Financing a down payment can still be difficult even when it's as low as 3% - 3.5%*. The Chenoa Fund helps home buyers by offering down payment assistance of up to 5%. Used with the FHA Loan, Chenoa Fund assistance can help cover some or all of your down payment.
Saving for your dream home doesn't have to take years. Check out our low down payment options and start planning your mortgage moves today!
*Payment example: If you bought a $350,000 home and put 3% down, for a loan amount of $339,500, with a 30 year loan at a fixed rate of 3.3% (APR 3.5%), you would make 360 payments of $1,525.00. Payment stated does not include taxes and insurance, which will result in a higher payment.
Sources: Bankrate