How Our On-Time Closing Guarantee Can Help You Make the Winning Offer
Blog posted On May 19, 2022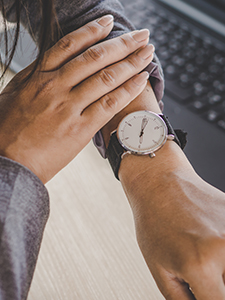 In a busy housing market, each day counts. With our On-Time Close Guarantee, you can get a head start on your mortgage underwriting, get an on-time close guaranteed, and compete in a crowded market.
Benefits of Our On-Time Closing Guarantee
Underwriting Head Start – Typically, lenders start the underwriting process after you have found your home. But we start underwriting when you start looking for your home. That means even if you haven't found a property, we can work on everything else so that once you find your perfect home, we can close as quickly as possible. Plus, this gives you an edge up on other potential buyers with a qualified preapproval.
Guaranteed On-Time Closings – If your preapproval application checks all of our boxes, we can issue an on-time close guarantee. Close as soon as 21 days after you submit a complete mortgage application – if we fail to close on time, get a $2,000 credit on us.
Stronger Offer – With a qualified preapproval you can stand out from other buyers and show sellers that you are serious about your offer, have the funds to pay for the home, and can close fast. Sometimes this can help you compete with other offers like cash buyers.
A wide variety of our loan products are eligible for our on-time closing guarantee. Don't fall behind the competition, get a head start with our guaranteed on-time close. Learn more today!