A More Normalized Housing Market is Coming Soon
Blog posted On May 03, 2022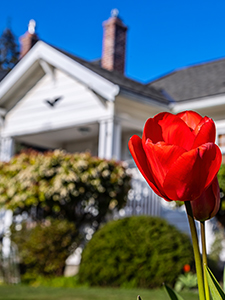 Last week, the housing market gained valuable insight from two key economic reports. The Case-Shiller home price index, released last Tuesday, showed that home prices are appreciating at a faster pace. The pending home sales index, released last Wednesday, revealed that home sale contract signings decreased again. While that may be the basic summary of both indexes, it's not the full story.
Home Prices Projected to Cool Long-Term
The Case-Shiller home price index for February showed that home prices are appreciating at a faster pace both monthly and annually. Month-over-month, the 20-City Composite increased to 2.4%. Year-over-year the 20-City Composite showed an increase of 20.2% -- a much higher appreciation than January's 18.9% annual gain.
"The macroeconomic environment is evolving rapidly and may not support extraordinary home price growth for much longer," wrote Craig Lazzara, managing director at S&P DJI.
However, this doesn't mean that the market will see immediate results in home prices. May is often one of the busiest times of year to buy a home. If home buying ramps up this May, home inventory could dwindle to even lower levels, which could push home prices up even higher. "Because inventories are so low, home prices are likely to keep rising at a double-digit year-over-year pace through May," says Jeff Ostrowski, Bankrate.com analyst. "Just looking at housing trends, it seems prices will cool a bit but not significantly."
Looking forward, home prices should start to see a noticeable slowdown in appreciation by 2023. Fannie Mae Economic and Strategic Research Group predicts that home prices will be appreciating just 3.2% by Q4 of 2023.
Buyer Competition and Bidding Wars Cooling Now
In March, the pending home sales index decreased for the fifth consecutive month, falling 1.2% from its level in February. Though decreases never sound good, this is actually great news for the housing market. With a decrease in contract signings, it's hopeful that housing inventory will rise, and bidding wars will cool off. According to Lawrence Yun, chief economist for the NAR, "multiple offers will soon dissipate and be replaced by much calmer and normalized market conditions." Yun also predicts that inflation will begin to cool off in the second half of the year as the Fed's interest rate hikes begin to and do their job.
If you'd like to learn more about the trends in the market, let us know.
Sources: HousingWire, MarketWatch, S&P Global