More Fed Rate Hikes Are Coming, and It Could Be a Good Thing
Blog posted On March 22, 2022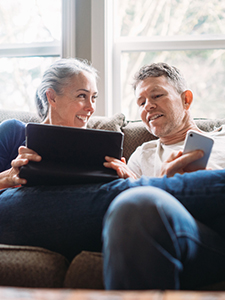 Last week, the Federal Open Market Committee (FOMC) voted to hike the benchmark interest rate for the first time since 2018. The hike comes after nearly two years of the benchmark rate sitting near zero. It was a hike of 25 basis points, or 0.25%, which brought the benchmark rate to a range of 0.25% to 0.50%. The increase was as expected, but other details of the Committee's meeting were not – specifically, the number of projected rate hikes for the remainder of 2022. While the federal funds rate doesn't directly dictate mortgage rates, the outlook for future hikes can affect their trends.
In the remaining meetings this year, the FOMC predicts there will be a total of six rate hikes (seven including the hike in March). The bond market reacted with a sharp climb in yields/ rates. Consequently, mortgage rates climbed as well. This leads many people to believe the 'bad side' of Fed rate hikes. While higher mortgage rates certainly may affect the housing market in the short term, a higher benchmark interest rate will likely benefit it (and the overall economy) in the long run.
The past two years of a near-zero benchmark rate have been somewhat of a honeymoon phase for the housing market. In the midst of the COVID-19 uncertainty, the economy struggled to adjust. Then, the Fed called for an emergency rate cut and the government sent out several stimulus packages. Mortgage rates tumbled to record-lows and home buyers and owners jumped to take advantage. Though the economy and thousands of jobless individuals were struggling, the housing market was booming. When more information started to come out about the pandemic, and vaccines rolled out, the economy began recovery – quickly. Employment numbers started to inch up, inflation began to rise, and there seemed to be a dim light at the end of the tunnel.
The Fed had its reasons to hold off on rate hikes until now. But the longer it put the hikes off, the higher inflation rose. Two weeks ago, inflation reports revealed a 40-year high in consumer prices. Home prices are accelerating at record paces. Home inventory is a near a record low. And home buyers are having a difficult time finding affordable housing.
"With the unemployment rate below 4%, inflation nearing 8% and the war in Ukraine likely to put even more upward pressure on prices, this is what the Fed needs to do to bring inflation under control," said Mike Fratantoni, chief economist of the Mortgage Bankers Association.
One of the goals for a higher benchmark rate is cooler inflation. An additional benefit could be a cooling of home prices. As rates rise, some buyers might pull back, causing less competition and an adjustment of sellers' pricing.
If you're interested in your home's worth or curious about selling, let us know.
Sources: HousingWire, Mortgage News Daily