Market Update: Rates Fall; New Home Sales and Fed Interest Rate Decision Coming Up This Week
Blog posted On July 25, 2022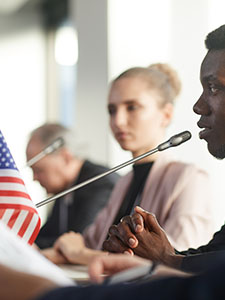 Last week, mortgage rates trended down to two-week lows due to weak economic data in the U.S. and announcements from the European Central Bank (ECB). The Philadelphia Fed Index resulted in a chart that pointed to big economic weakness, which is good news for interest rates. The ECB also released an announcement about a new bond-buying program that will increase demand for specific European bonds. Generally, more bond demand leads to lower rates. Lower rates in Europe can influence rate trends in the U.S.
The new home sales report tracks the sales of newly constructed homes and accounts for about 10% of total residential real estate transactions. In May, new home sales soared 10.7% to a seasonally adjusted annual rate of 696,000 units. Economists had predicted new home sales would fall. The prediction for June is that they will decrease.
The Federal Open Market Committee (FOMC) sets the federal funds rate. The federal funds rate will influence mortgage rates but not set them exactly. Typically, when the Fed raises rates, mortgage rates typically go up. When the Fed lowers rates, mortgage rates typically go down. However, this isn't always the case. For example, when the Fed raised the benchmark interest rate by 75 basis points (0.75%) in June, rates actually began trending lower shortly after. This is because a high rate shows that the Fed is taking the ever-climbing inflation levels more seriously. Inflation is the enemy of bonds and therefore rates. Right now, the markets are fully prepared for another 75-basis-point hike in the upcoming meeting. Fed Chairman Jerome Powell said both 75 and 50-point hikes are on the table.
As the economy prepares for a slowdown, what should you do? There are several steps you can take to ready yourself financially. Let us know if you want to explore some options.
Sources: Bloomberg, Bloomberg, Mortgage News Daily, Reuters