Housing Wealth is Breaking Records for Owners and Sellers
Blog posted On February 08, 2022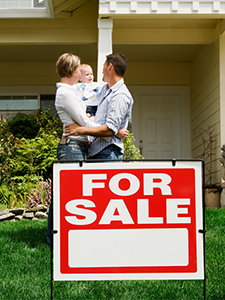 The past two years have been kind to homeowners and sellers. Soaring home prices and booming home buyer demand have brought earnings to record-breaking heights. And while this year's housing market might start to cool down, homeowners and sellers are still cashing in earnings.
A recent report released by ATTOM Data Solutions revealed that the average profit on 2021 home sales was $94,000. That's up 45% from the average profit in 2020. Compared to 2019, the average sales profit was up 71%. "2021 will go down as one of the greatest years for [home] sellers," said Todd Teta, chief product officer at ATTOM. "Households that escaped job losses from the pandemic dove into the market, in large part as a response to the [worldwide] crisis." Another huge factor pushing home sellers and buyers into the market was historically low mortgage rates. After the Federal Reserve dropped the benchmark interest rate and more people started leaving big cities, the housing market exploded with buyers and sellers eager to take advantage.
Even those who didn't move were gaining enormous amounts of equity. In 2021 alone, homeowners gained 35% equity in their homes. That's a $2.6 trillion increase in total home equity. "A shift to an equity-centric market is already underway, and as of the third quarter of last year, borrowers were pulling more cash out of their homes than they had in 14 years," said Andy Walden, vice president of enterprise research and strategy with Black Knight.
Starting off the new year, the average homeowner had $185,000 in tappable home equity. More homeowners are pulling out more money because they have more equity than ever. Many make a one-time cash-out refinance – where they can take out money from their home's equity to help pay off other high-interest debts or home improvements. Another popular option is a home equity line of credit, or HELOC, which gives homeowners a revolving source of tappable equity.
It's likely that home prices will continue to climb, but the trend is already signaling a slowdown. By taking advantage of a refinance now, you will likely be able to reap the benefits of lower interest rates and record-breaking equity. Home prices won't keep climbing forever. If you're interested in learning more about our refinance, cash out, and HELOC options, let us know and we would be happy to set up a call!
Sources: CNBC