It's Still a Good Time to Buy; Here's Why
Blog posted On September 20, 2022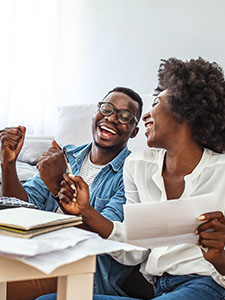 Since the beginning of the year, countless articles have claimed that it's the worst time to buy a home. Their reasoning? Rising rates. "From an affordability perspective, this might be the worst time you could buy because mortgage rates have spiked quite a bit," said Chistopher Mayer, co-director of the Paul Milstein Center for Real Estate and professor at Columbia University. This is the narrative dominating the industry right now. But rising rates are just the tip of the housing market iceberg. Below the surface, there are several encouraging signs for hopeful buyers.
Higher rates certainly can affect home buyer affordability. However, they can also affect the housing market in other ways that could potentially benefit buyers.
1) Buyers are gaining more power
"If you have gotten to the point where you have been approved for a mortgage and there are homes within your budget that you see on the market, then I think you do have the upper hand," says Redfin Chief Economist Daryl Fairweather.
2) Home prices are cooling
In August, home prices fell 0.3% month-over-month according to Zillow's August market report. This marks the largest monthly drop in home prices in over a decade.
3) Buyer competition is at a two-year low
Fewer buyers on the market means fewer bidding wars and more options for hopeful owners.
4) There are many ways to increase your home's affordability
Options like our Mortgage Payment Buydown, adjustable-rate mortgages, VA Loans, USDA Loans, and HomeFundIt™ are all ways that can help you lower your down payment and/or interest costs.
We have plenty of options that can help you navigate the current housing market. And if your current situation allows it, now could be a great time to consider buying.
Sources: MarketWatch, Yahoo! News, Zillow