Lock N Shop: How to Lock in Your Rate Before You Find Your Home
Blog posted On May 26, 2022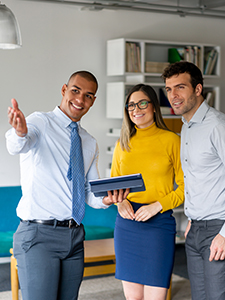 Have you ever made a decision before you felt ready? When it comes to a decision as big as a home, it's important to find the right fit. Don't let fluctuating mortgage rates pressure you into buying before you've found the right home. Instead, consider Lock N Shop.
Lock N Shop Overview
Lock N Shop is a program created with you in mind. Many home buyers are either rushing into a purchase to take advantage of rates or they're waiting until rates drop (which could be years).
Lock N Shop gives you the best of both worlds and lets you shop for a home at your own speed.
Here's how it works:
Lock in your mortgage rate (even if you don't have a home picked out)

Continue shopping at your own speed

Lower your mortgage rate if the market rate falls (one-time only)

Take the time you need to find your perfect home!
If you're concerned that rates will continue to rise, you can secure a peace of mind by locking in your rate and continuing to shop for your home. And if you're concerned that rates might fall, you can rest easy knowing that you have the ability to drop your rate if the market rate falls.
Program Details
Available for Conventional, FHA, VA, and USDA Loans

30-year or 15-year term

Fixed-rate mortgage

One time float down allowed after the property has been identified

The property cannot be changed once under contract

Credit-only or preapproved status is required
Lock N Shop is not available for non-agency loans. It is also not available in the states of Massachusetts, New York, or Oregon.
To learn more, contact us today!